DPT-140 Alu / PVC Blister Packing Machine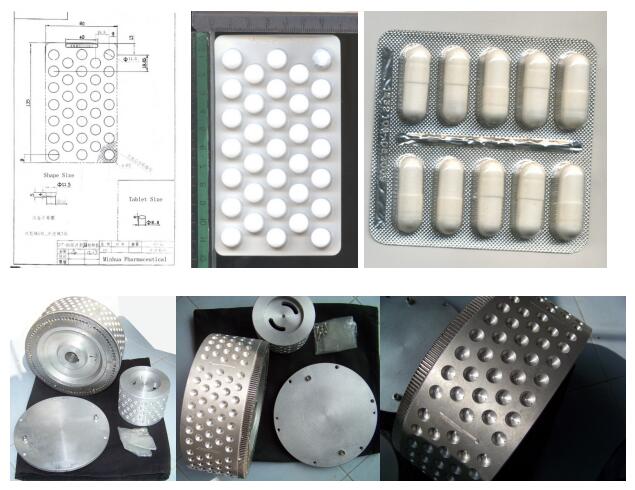 Use & Features
Designed by our company earliest and produced at largest batch process, DPT-140 mini-type Bubble-cap packing machine is the smallest, lightest, cheapest and energy consumption Lowest packing equipment among the similar mode both in domestic and abroad.
This machine is widely suitable for new product preparation room of pharmaceutical section Of people's hospital, small pharmaceutical factory, drug rest. It's also suitable for aluminum Sculpture packing of capsule, sugarcoating tablet and plain tablet medicine or improvement packing of special specification.
This machine can continually and automatically complete the packing proceedings, is blister cap form-taking, medicine-feeding, heat sealing, printing lot no, and cutting into format. It Has advantage as compact structure, full function, gear wheel working, and accurate Synchronization, stable cooperation, easy to replace the mould, low cost and needn't to equip Auxiliary unit. Turn on power and connect it with cooling water, you can produce in a large scale.
Technical Parameters
Item/model

DPT-140

Capacity

30,000-100,000 pcs/hour

Punching frequency

27-40 times/min/plate each punching

Plate size

140x80 mm(designed according to customers' requirement)

Packing material

PVC hard piece: width: 65-90 mm, thickness: 0.25-0.30 mm

Bore diameter of roll shaft: 60-70 mm

PTP aluminum foil: width: 140 mm, thickness: 0.02-0.025 mm

Bore diameter of roll shaft: 60-70 mm

Power

5 KW

Power supply

AC, 220V/50-60 HZ, 1 phase

Overall size

1800(L)x780(W)x1400(H) mm

Weight

290 kg